In early spring, we shared a preview of product improvements we had planned for the upcoming school year. Class Folders has already been released, and next on the docket, we have Differentiated Distribution!
The Shared Items list is a quick, easy way to upload files to all the students in your class. But the more teachers use Showbie, the more they find that they need to upload certain files to specific students only. To do this, teachers would have to go into each individual student and upload the file that way.
With Differentiated Distribution, you have even more control over which students have access to your uploads. When uploading a file, you can choose whether to share it with everyone, a certain number of students, or just one student.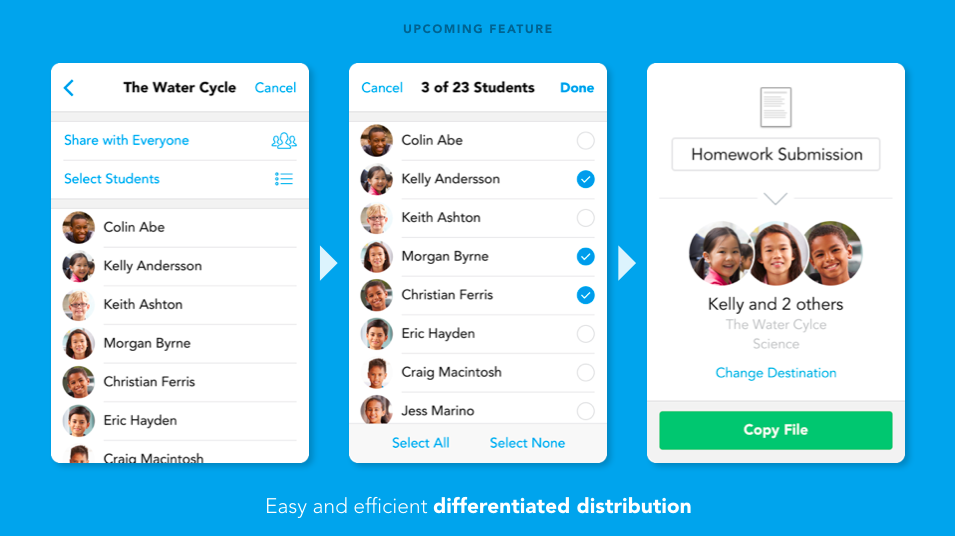 Now that Differentiated Distribution is now available, any posts already in Shared Items can be modified so that only certain students have access to them. We can't wait to see the creative ways you'll use this feature!
Check it out in action in the video below.