Written by our team of Learning Specialists, this blog post is the first instalment of a four-part Back to School series on putting the DNA of Learning to work in Showbie. 
---
Picture the scene: you've researched, prepped and delivered the perfect introduction to a new topic or an incredibly detailed and expertly explained new science or maths concept. If you're an educator, I can imagine you're smiling because you know exactly what happens next; the students raise their hands to ask you to repeat the instructions or one of them will walk in late having missed it all, which means someone has to go through it with them all over again.
We've all been there. It can be frustrating (not to mention time-consuming) having to repeat yourself or wishing students could watch the replay, allowing you to direct support to those who genuinely need the extra support or instruction. Spoiler: my wish here has been granted, but I'll let you in on the secret further down.
Let's go back to the teaching scenario, it never ceased to amaze me how my students could forget the content of my teaching in the time it took them to get from the carpet to their chair. When I first heard of 'the Forgetting Curve' this was the exact scenario that came to mind. Ebbinghaus' pioneering study of memory is a visual representation of the way that learned information fades over time. One of the key aspects of the study describes how the biggest drop in retention happens soon after learning, but with regular reviewing and refreshing that forgetting slows down.
So, how can we offer our students the opportunity to review and refresh regularly? What role can technology play in slowing down the forgetting curve and ensuring that students have equitable access to learning experiences and the best chance of success?
"How can we bridge the gap from carpet to chair?"
At Showbie, we talk a lot about the "DNA of Learning." Much like how actual DNA are the building blocks of life, we think of the DNA of Learning as the essential foundation for engaging students in their learning; the first piece of the DNA of Learning being Direct Instruction. This part of the learning journey is critical in order to ensure we can engage every learner effectively. It can be hard to find the time and tools to create engaging and personalised learning experiences. The ability to structure my lessons in Showbie with flexibility and equity of access was a game changer, made even better by the opportunity to record my direct instruction using voice or screen recording and share it directly into Showbie for students to access. 
What makes the ability to capture direct instruction and modelling of new concepts directly within Showbie so valuable is that students can watch the recording to review and refresh as they need. For example, using the picture-in-picture screen recording feature in an assignment allows you to easily demonstrate and add it contextually to an activity or assignment within a lesson instead of having repeat the same concept over and over. Moreover, support staff can watch the recording with individuals or small groups, pausing at regular intervals to delve deeper into the content. As an added bonus, instruction is even more accessible through Parent Access accounts that empower families to view material so they're more equipped to support their child in the learning journey from home.
As a teacher who always taught with my iPad mirroring to a large screen, being able to easily and effectively record the sound of your voice and your device whilst sharing to a screen was a challenge. That is, until I discovered the ultimate unlimited digital whiteboard that is Explain Everything (and here is the secret I mentioned earlier). Sharing an interactive lesson built and recorded in Explain Everything directly into Showbie is so simple. Combining that lesson recording with Showbie's assignment features makes it easy for educators to personalise instruction, and to support equitable access to learning with the ability for students to review and refresh regularly over time.
Research has shown that recording your direct instruction and then sharing with your students is the most effective way to slow down that forgetting curve and improve access to learning resources needed by each student. Those are just two ways Showbie empowers you to capture and share your direct instruction eliminating the need for students to ask you to repeat yourself, reducing the necessity for sitting with those children who have simply missed a teaching session, and increasing the opportunity for students to review and refresh their knowledge as they need. I like to think that Ebbinghaus would be a Showbie fan and would be happy to know that technology is offering the potential to reduce the forgetting curve.
For more tips on putting Showbie to work in your class this back-to-school season, check out catalog of handy tutorials here. 
---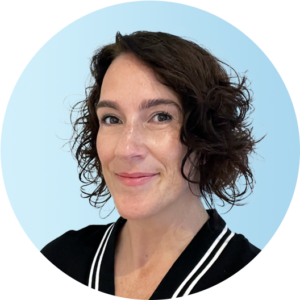 Hannah Croskery is an Apple Distinguished Educator and member Showbie's Learning Specialist team supporting trust-wide deployments of educational technology. Hannah is the former Deputy Head of Dalton St. Mary's CoE Primary School located in the UK.